HonisterFest 2023
Saturday 15th July 2023
TICKETS ON SALE NOW!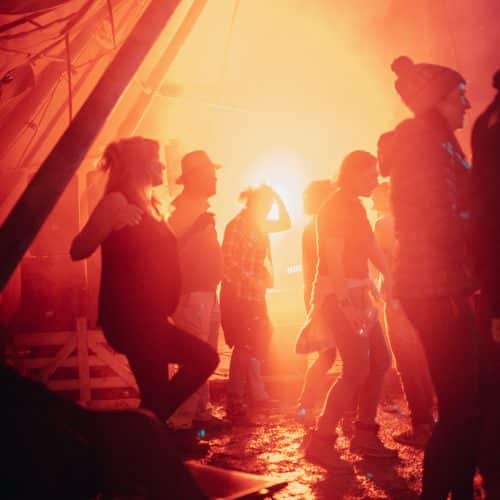 Get ready for the highly anticipated return of HonisterFest, a one-of-a-kind festival held here at Honister surrounded by spectacular mountain scenery.
Kicking off at 11 am, we can't wait to see you for a day filled with live music acts, DJS, entertainment and an unbeatable atmosphere.
The 2023 line-up includes: CASSIA | FUNBUS | THE BUYERS CLUB | JONY DONAT | OWEN MANDALE | LEO MCMULLEN | BOAG | EWEN FRAZER | IAN PATTINSON | JAMIE HOLIDAY as well as dancers and other surprise acts, all set to make Borrowdale's most unforgettable event of the year!
Only 500 tickets are available to purchase. Tickets are priced at just £45 each. When they're gone, they're gone!
In addition to the festival, the Bowels of Fleetwith 600-metre race will return for its third year. This fell race is unlike any other, taking participants on a spectacular journey inside the mine and over two mountain summits. Don't miss your chance to take on this unique challenge! [Note that the race is not included in the festival ticket price, see race register below].
✔An incredible line-up including the Northern indie-pop sensation, Cassia. CASSIA, KIWI, FUNBUS, THE BUYERS CLUB, JONNY DONAT, OWEN MANDALE, LEO MCMULLEN, BOAG, EWEN FRAZER, JAMIE HOLIDAY AND IAN PATTINSON
✔ Overnight parking free with tickets (first-come-first-served basis)
✔Top-notch food
✔Fully stocked bar with pints, spirits and ski shots.
✔Optional bus back to Keswick or Cockermouth (+ £5.00)
HONISTERFEST FAQ'S
WHEN?
15th July 2023
WHO?
CASSIA, FUNBUS, THE BUYERS CLUB, JONNY DONAT, OWEN MANDALE, LEO MCMULLEN, BOAG, EWEN FRAZER, JAMIE HOLIDAY AND IAN PATTINSON
WHERE?
Honister Slate Mine, Honister Pass, Borrowdale, CA12 5XN
Please note that there is no phone signal or internet access at the festival site, so you must bring your a screenshot or print out of your confirmation to gain entry.
You will also need ID, such as a driving license, to purchase alcohol at the bar.
Upon arrival, head up the pass and take the first left after the cattle grid, where our gate staff will be ready to greet you, issue wristbands, and provide parking instructions.
FOOD & DRINK AT HONISTERFEST
We will have delicious homemade food and a huge barbecue cooking from 12. Our fully licensed bar will also be open from 11AM.
WHAT ARE THE GATE OPENING TIMES?
The site will be open from 8 am with music beginning from 11am.
OVERNIGHT PARKING
Overnight parking is first come first served on a very limited basis. We anticipate this to fill up very quickly.
. Please note that overnight parking is not available if you do not have tickets for the festival.
ALTERNATIVE ACCOMMODATION
Camping is available at Seatoller campsite, seathwaite, chapel farm, stonethwaite, by prior arrangement.
TRANSPORT
Stagecoach are operating a £2 bus scheme, this can be used to access us, the full timetable for the 77/77A is available on stagecoach website, stagecoach buses after the event are being arranged, these must be pre booked and tickets will be for sale soon.
DOGS AT HONISTERFEST
We regret that we cannot permit dogs on-site during the event.
CHILDREN AT HONISTERFEST
This event is not suitable for under 18's, ANY U18'S MUST BE ACCOMPANIED AND SUPERVISED BY AN ADULT AT ALL TIMES.
WHAT NOT TO BRING
Please do not bring your own alcoholic beverages or food, as they will not be permitted on-site. Fireworks and sparklers are also strictly prohibited at the festival.
LEAVE NO TRACE
Please use the waste disposal facilities provided. We are all caretakers of this unique and stunning location, and it is up to each and every individual to ensure their waste is disposed of correctly.
Even better, take home what you bring!