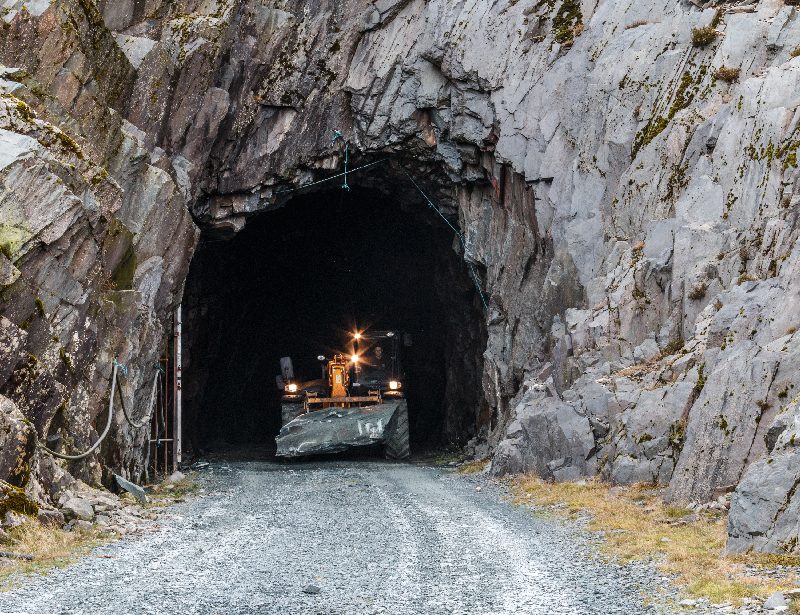 Cathedral Working Mine Tour
Hello!
Thanks for choosing to visit Honister Slate Mine in these unusual times, we are grateful you have chosen to book an activity with us,
Please note – it is compulsory to wear a mask at all times when visiting, please use all sanitiser stations and complete the track and trace system when entering.
In the event that you cannot attend your activity due to Covid-19 restrictions, please email bookings@honister.com informing us of this, no later than 48 hours before the start time of your activity and we will issue gift vouchers valid for 12 months for you to select an alternative date at your convenience.
See how we mine today and take a tour through our working environment and cathedral-sized caverns on an after-hours tour with our longest serving guide Roly. Hear about how a Borrowdale farmers son's determination and perseverance ensured that the legacy of the UK's last working slate mine would be there for future generations.
Start at the upper entrance of our honeycomb of working tunnels where Roly will educate you not just about Westmorland Green Slate and 400+ year history but how Mark resurrected the mine from an abandoned eyesore to the busy working enterprise and tourist destination we are today.
See how this humble entrance on the hillside hides a multitude of tunnels and caverns along with the labours of centuries of Honister men, the full extent of which can only really be appreciated after a visit deep underground on a Cathedral Tour.