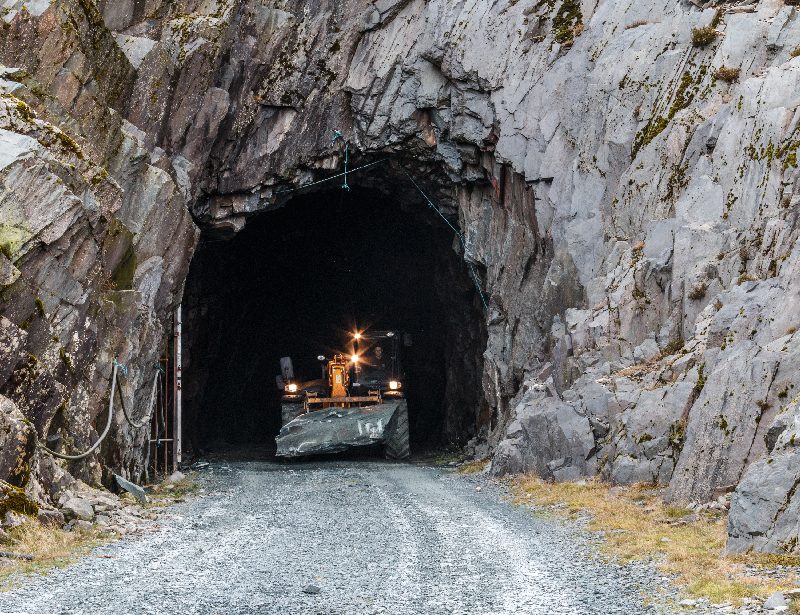 Cathedral Working Mine Tour
– Minimum number is 4
– Tours run on Friday evenings only
See how we mine today and take a tour through our working environment and cathedral-sized caverns on an after-hours tour with our longest serving guide Roly. Hear about how a Borrowdale farmers son's determination and perseverance ensured that the legacy of the UK's last working slate mine would be there for future generations.
Start at the upper entrance of our honeycomb of working tunnels where Roly will educate you not just about Westmorland Green Slate and 400+ year history but how Mark resurrected the mine from an abandoned eyesore to the busy working enterprise and tourist destination we are today.
See how this humble entrance on the hillside hides a multitude of tunnels and caverns along with the labours of centuries of Honister men, the full extent of which can only really be appreciated after a visit deep underground on a Cathedral Tour.