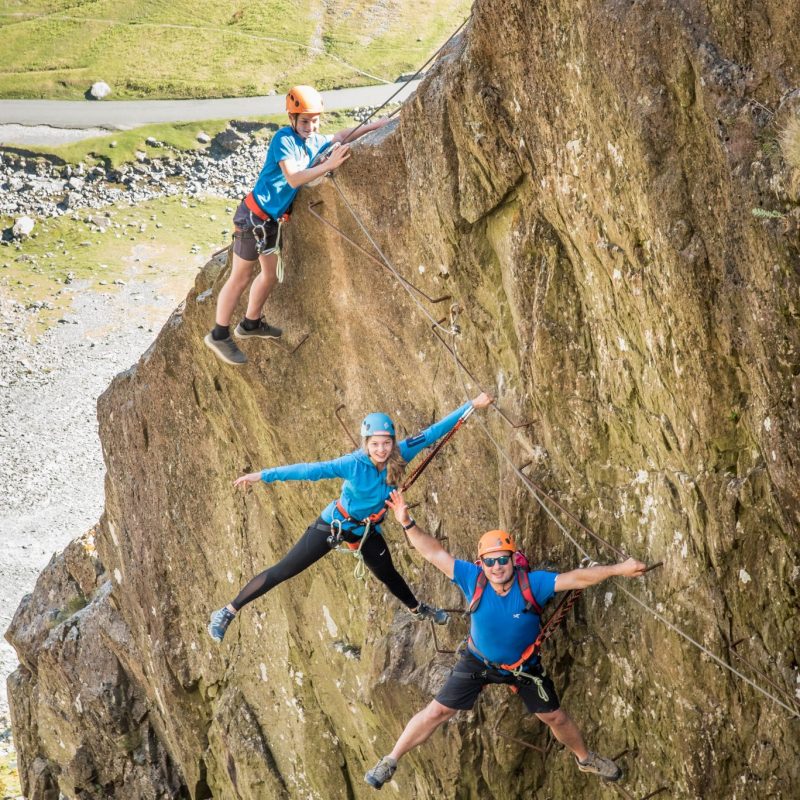 What is Via ferrata Classic?
Via Ferrata Classic is the original Award Winning product suitable for most ages and abilities. Using the original Miners track up the steep outer incline of Fleetwith Pike, the addition of a continuous cable made climbing this magnificent Lake District Mountain achievable and safe for everyone. Via Ferrata Classic is not as challenging or demanding as the Via Ferrata Xtreme. You will follow the historic miners path high onto Fleetwith Pike in a thrilling stunning and safe outdoors activity.  It's an adrenaline rush with an essence of natural beauty. No experience is necessary for the any of our activities at Honister.
A perfect introduction to move out of the comfort zone into a more stimulating and memorable experience.
Please note, arrival time must be 30 minutes in advance of the time you have booked, failure to do so will result in participation forfeit. Honister will not reimburse customers for any consequential losses or expenses.
Key Information
£45pp
Minimum age 10 years
Minimum height 1m 30cm.
10 – 15 must be accompanied by an adult 18 years +.  16 & 17 year old can go on their own.
Approximately 1.5-3 hours depending on ability.
You do not need previous climbing experience.
You will be guided by professionals and secured to the mountain by cable throughout.
Please come prepared for all weather conditions with waterproofs, gloves and strong footwear. All essential equipment will be provided by Honister on arrival.
Fully guided ascent! Step out of your comfort zone and see the best view in The Lake District.