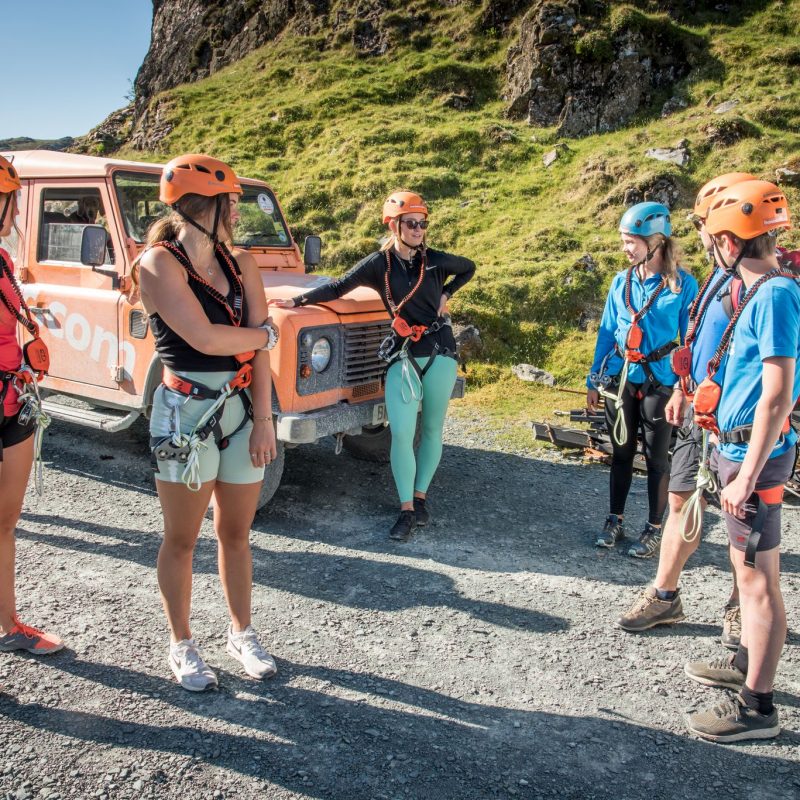 What is the Infinity Bridge?
Named so because you often can't see the other side, edge your way across a gorge 1,000 feet above sea level on our infinity bridge, set in a spectacular industrial landscape.  If you're looking to get your heart racing, push your boundaries or just have fun?
Our infinity bridge promises unforgettable action and laughter with a long-lasting sense of achievement. Tackle the longest high-wire bridge in Europe. Get a unique view of Honister pass with this thrilling activity and discover this hidden gem in the Lake District.
Spectators are welcome to come up and view the activity at a £7.50 per person, this is bookable on the day. Please be aware we cannot guarantee views of the activity due to varied weather conditions.
Key Information
Approximately 1 hour.
Minimum age 8 Years.
Minimum height 1.25 m
8 – 15 must be accompanied by an adult 18 years +.  16 & 17 year old can go on their own. .
Come Prepared for all weather with waterproofs, gloves & strong footwear.
All essential equipment provided by Honister.