Earlier this month, we had the privilege of hosting TV star Robson Green and his crew for some filming. Robson's visit was in connection with the filming of his highly anticipated new series, 'Robson Green's Weekend Escapes', which is scheduled to be aired on the BBC in January 2024. Following the overwhelming success of its debut earlier this year, the show continues to celebrate the finest of Britain's breathtaking landscapes and the health benefits of outdoor pursuits.
Robson was not the only celebrity we've had through our doors this month, just last week, we were honored to have Caroline Quentin pay us a visit, too.  But, Robson's presence here at Honister was not just any filming endeavor, it represented an integral part of the series' overarching theme and one which is very important to us, and many visitors to Honister and the rest of the Lakes – the significance of maintaining good mental health and embracing a slower pace of life.
As an adventure destination, we're proud to offer an array of activities that promote mental wellbeing, allowing visitors to reconnect with nature and find respite from the pressures of daily routines.
During his time with our dedicated guides, Robson wholeheartedly engaged in the All Day Pass experience. The all-day pass involves descending a mountain gorge and getting fully immersed in nature's own waterpark, offering a true sense of adventure and rejuvenation.
In light of Robson's passion for fishing, our team decided to embrace the spirit of adventure and play a lighthearted prank. During the expedition, one of our guides grabbed a sizable (albeit fake/plastic) fish from the water, pretending to have a wrestling match with it. The expression on Robson's face was absolutely priceless, and the laughter only amplified the idea of not taking life too seriously.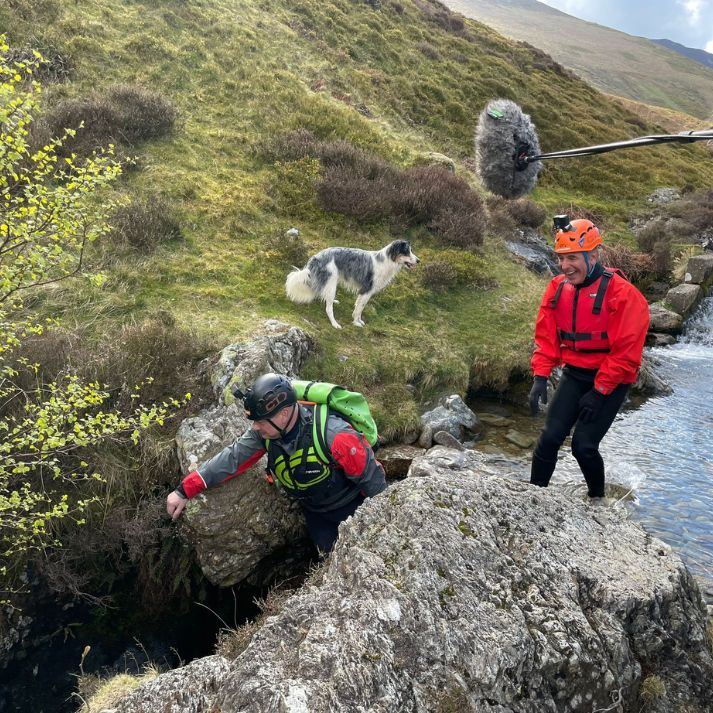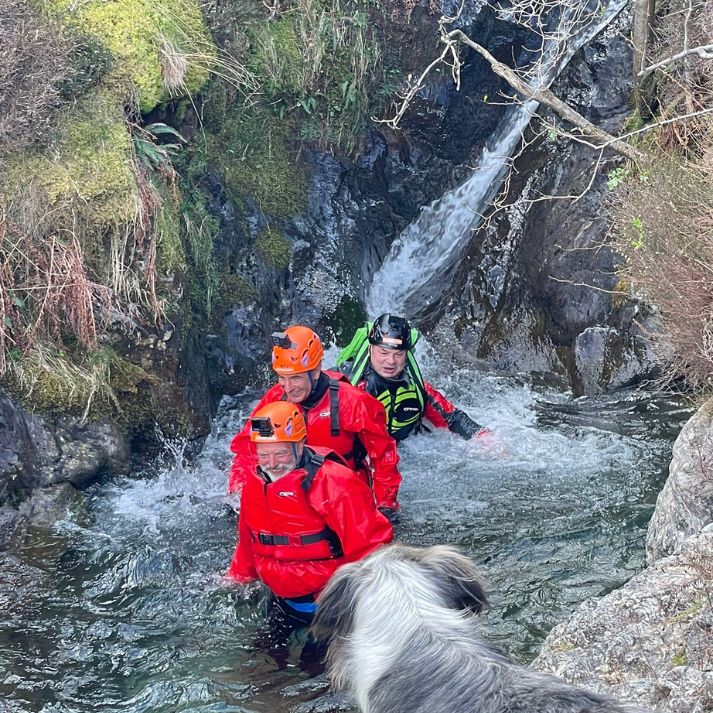 We take immense pride in being featured on 'Robson Green's Weekend Escapes', as it showcases the incredible scenery and invigorating outdoor experiences that Cumbria has to offer. The entire team is eagerly anticipating the new series unfolding on the BBC next year. Furthermore, we are delighted to extend a warm welcome to all future visitors seeking their own escape in the heart of the Lake District.
Book your unforgettable adventure today and let Honister Slate Mine be your gateway to the wonders of the Lake District.