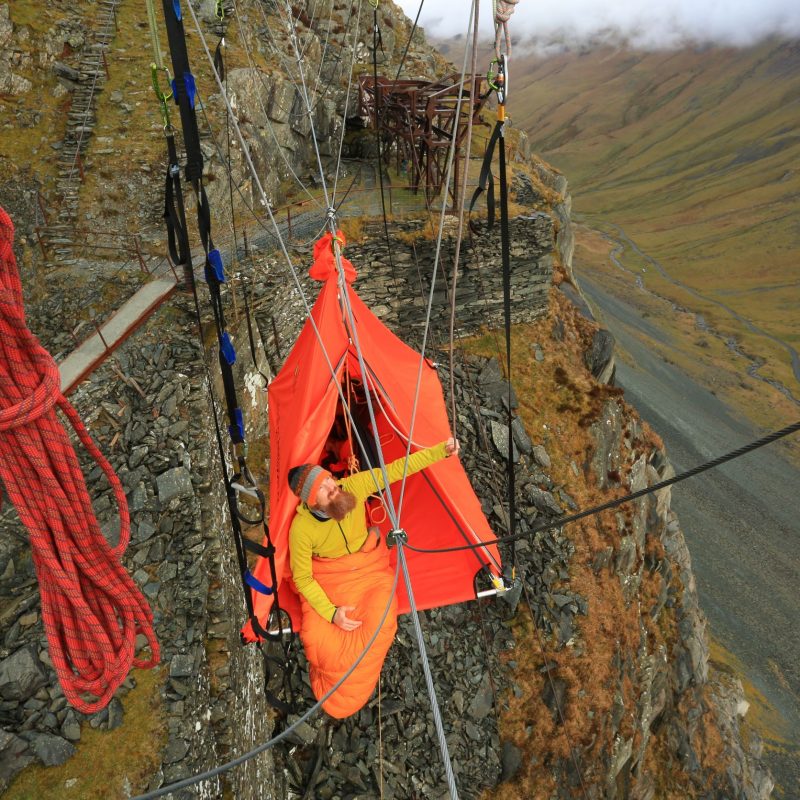 Cliff Camping
All enquires please email bookings@honister.com
Cliff Camping
Prepare yourself for a truly unique experience that is sure to put your head for heights to the test.
Campers will begin their stay by crossing the infinity bridge, the longest of its kind in Europe, before abseiling down the crag to reach their home for the night. Suspended a knee-trembling 500 feet above Honister pass, this is certainly not for the faint of heart.
Of course, it's not all nail-biting suspense. Campers are sure to feel at home in no time thanks to our luxury sleeping bags and Cumbrian food hampers. When morning dawns, you'll witness one of the most beautiful sunrises on the planet, accompanied by a mouth-watering Burrowdale bacon buttie!
Please note that this experience has limited availability and is weather dependent.
A member of our expert team will be on call 24/7 in case of an emergency.
One Portaledge overnight stay (2 people) – £500
Two Portaledge's overnight stay (4 people) – £800
Photography credit to Trail Magazine – Tom Bailey