Climb the Mine follows the route of the original underground mine workings. Complete with vertical climbs, rope-bridge crossings and steel ladder ascents. This weather-proof experience sees participants led deep underground to explore a secret world of hidden passages and magnificent caverns where miners used to extract rock for roofing slates. Then, climb up into the roof of the mine itself, delve into a previously unseen part of the cavern to experience what miners used to over 100 years ago, from a brand new perspective. The finale sees you cross the mountains underground incline stretching all the way up to the working mine. And eventually emerge triumphant to a spectacular view of one of England's highest mountain passes.
Please Note;
Please come prepared for wet conditions, gloves and with strong footwear.  Minimum age is 10 years and older and 1.3 meters and taller.  All essential equipment will be provided by Honister on arrival.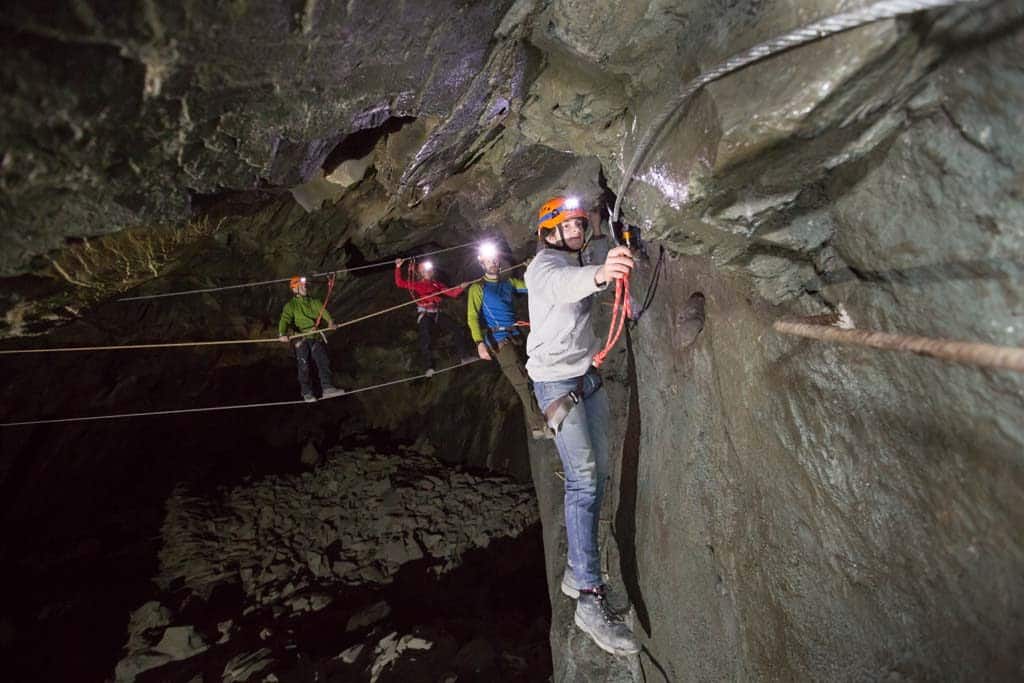 CLIMB THE MINE REVIEWS
Took my teenagers to this activity and we got to climb inside an 800 year old slate mine.
I am an experienced climber and was very impressed with the set up inside, it offered great challenges to all experience levels, thoroughly enjoyed it as did my normally cynical offspring.
Get up there and get it done.
Our guide was called Sam and he offered just the right amount of support when needed.
Great activity.
We did both the Climb the Mine and Via Ferreta Extreme. Steve was a brilliant instructor and showed us loads of interesting things in the mine. The mine climb was very cool and creepy! Then we did Via Ferreta which was just insane! Such big drops, hanging over cliff edges, not to forget the wire bridge! But Steve was amazing and made sure we were all safe and had a great time. The view on top of the mountain was stunning and well worth the climb. Would recommend the mine climb for those not so fond of heights and Via Ferreta for the adrenaline lovers!