Go Deep Underground on our historic slate mine tour! Learn about our 450-million-year-old volcanic green slate.
Experience Honister's rich mining history for yourself! Delve deep within our underground tunnels and caverns in the magnificent Fleetwith Pike and experience first-hand what life was like for the miners through the ages, listen to the story of 8-year-old John Taylor and learn how Slate mining at Honister progressed through his lifetime.
Enhanced reality technology and explosive special effects will transport you to another time and place. Perfect for wet weather and families of all ages! The highlight of any visit to Honister Slate Mine must be our fully-guided underground tour!
Mine tours take approximately 90 minutes, involve uneven terrain plus descending approximately 50 steps (with a handrail)
Please note the tour includes illuminations and a mock explosion.
Prices from £9.50 Child, £17.50 Adult, Family Ticket £49.00 (2 Adults and 2 Children)

Times;
Starts for 10.30 am and runs 7 days a week.
(December/January 12.30 only)
Duration;
Tours take approx. 1.5 hours
Suitable for ALL ages
Clothing;
Please come prepared with warm clothing and sensible footwear. Safety helmets and lamps will be provided by Honister on arrival.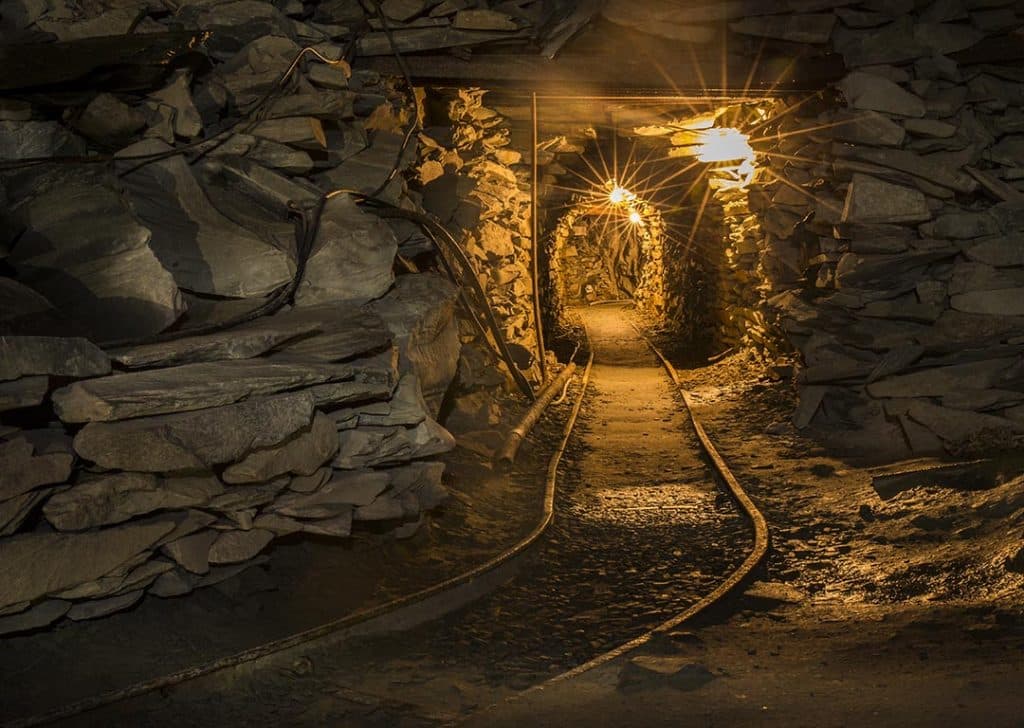 MINE TOUR REVIEWS
We had a great time doing the mine tour. It was really interesting and informative, and our guide happily answered all our questions. There was a lot of information on the history of the mine, both from when it was started and it's more modern history and impact upon the local area.
Highly recommended. Our tour guide Donald was extremely nice and has a lot of interesting stories to tell. Good for a rainy day as well as any other. One of must see places when in Keswick/Buttermere area.
OTHER HONISTER MINE TOURS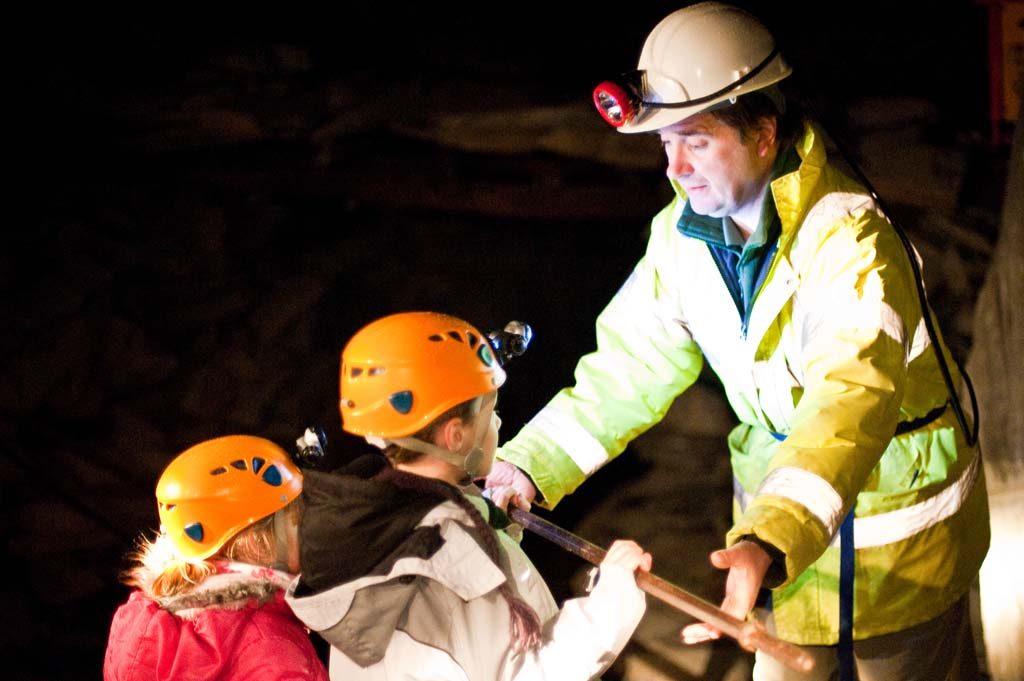 The Cathedral
Held on Friday Evenings for a minimum of 8 people. A bespoke Cathedral Mine Tour. Minimum height 1m 30cm (Subject to weather and operational conditions)
READ MORE
More Info
£25.00 per person
Must be pre-booked and run only on Friday evenings. (Minimum 8 person)
Minimum height 1m 30cm
(Subject to weather and operational conditions)
This excursion into the subterranean world provides a wonderful insight into the history of the mine and allows you to grasp the immense scale of our operations and those of our forebears.
There are more than eleven miles of tunnels in all – though you won't see them all, of course! – and during the tour, you'll see some of the enormous caverns in which we work. You will also learn how we extract and process the slate using a mixture of modern and traditional techniques.
Helmets and lamps are provided and the whole tour normally lasts around 1½ hours.
Please note that bookings are non-refundable, however you may re-book for an alternate date 48 hours prior to the tour date.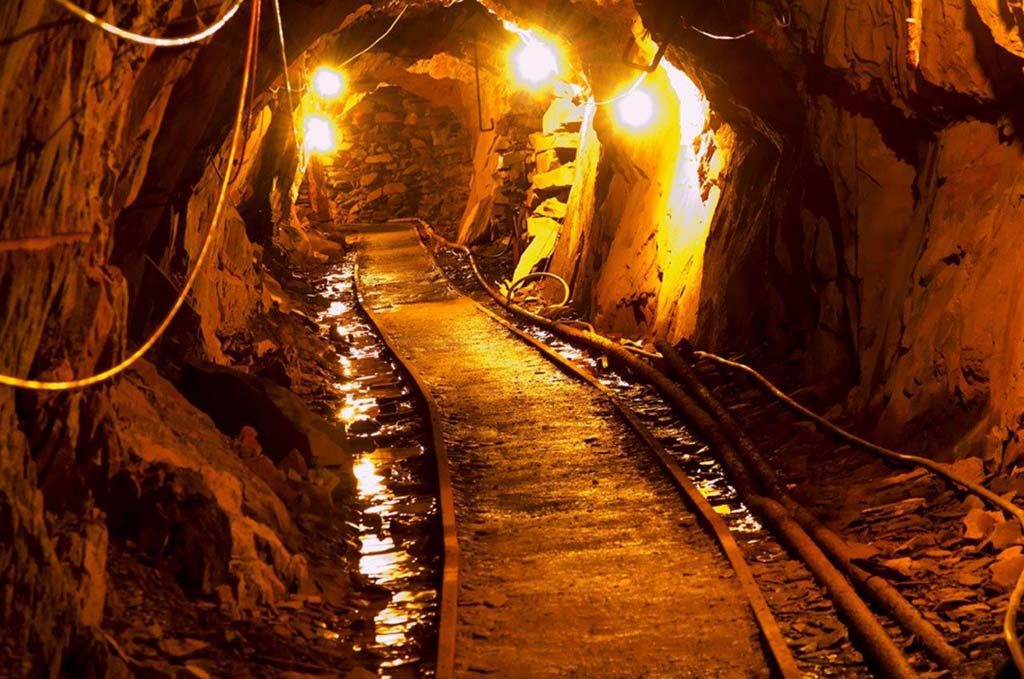 Historical & Ecological Tours
See the remarkable old industrial archaeological remains and/or areas of the crag where mountain-flower species associated with this habitat can be found.
READ MORE
More Info
This area holds one of the most notable old industrial  landscapes in the region. The tour will include visits to both underground and surface sites and will involve some steep but safe scrambling.
The Crag also holds a distinctive pattern of vegetation enhanced by its mineral-rich geology.
The Ecological trips will guide plant enthusiasts to areas of the Crag where mountain-flower species associated with this habitat can be found. The route of the trips will vary depending on the time of year and the flora in bloom and may involve some steep but safe scrambling.
Tours can alternate between historical and ecological subject areas.